OPEN FOUNDATION PRIVACY & TERMS
On this page, you can read our privacy policy, terms of use, and disclaimer notice. We comply with the best practices to protect your information. However, if you have any question, please use our contact page to send us a message. One of our team members will gladly get back to you as soon as possible.
PRIVACY POLICY
This policy was updated on 11 November, 2021, in accordance with the European Union General Data Protection Regulation (GDPR). We are committed to modeling best practices as global privacy standards continue to evolve, with the goal of increasing transparency and strengthening consent across all of our systems, for all of our supporters worldwide. If you have questions or feedback regarding this process, please reach out to us at info@open-foundation.org.
DATA CONTROLLERS
OPEN Foundation
Sinderenstraat 6
1107 TN Amsterdam
EU VATIN: NL818267458B01
info@open-foundation.org
Founded in 2007, the OPEN Foundation is the leading nonprofit organisation in the Netherlands and Europe dedicated to advancing the knowledge and understanding of psychedelics through research. We aim to optimise the potential of psychedelics in a therapeutic context and to help integrate psychedelics into society in a way that's both sustainable and responsible. We fulfill our mission by bringing together and educating professionals, policymakers, and the public through conferences, trainings, and other events, and by facilitating and promoting rigorous, interdisciplinary research.
We envision a world where safe, beneficial, and accessible applications of psychedelics are ethically and responsibly integrated into science, healthcare, and society.
OPEN Foundation is the controller of the data. This means that we have regulated and are responsible for processing and protecting your personal data.
In order to fully understand your rights, we encourage you to read this Privacy Policy. OPEN Foundation reserves the right to change this Privacy Policy at any time simply by updating this page. Any such change will be effective immediately upon posting, unless otherwise stated. If we make material changes to the way we collect or process personal data, we will send a notice via email, or post an update on pages that are directly impacted by the change.
To demonstrate our commitment to your privacy, this Privacy Policy notifies you of:
What personally identifiable information is collected through the Site;

How such information is used;
With whom your information may be shared;
What security procedures are in place to protect the loss, misuse or alteration of information under our control;
How you can correct any inaccuracies in your information, and request to be forgotten.
Questions regarding this statement should be directed to OPEN Foundation by sending an email to info@open-foundation.org. Please reference this Privacy Policy in your subject line.
Information We Collect and How We Use It
Our online forms ask users to give us contact information that may include name, email address, format preference (HTML vs. text), address, interests, and similar information. We do not request or store sensitive information from our visitors, such as credit card or social security numbers (unless a visitor signs up for one of our membership programmes, events, or makes a donation, in which case we may ask them to provision us with a credit card number). To protect your privacy, we will never send you mail with the word "psychedelic" or "psychedelics" on the outside of the envelope.
Internet Protocol (IP) Address
We collect an Internet Protocol (IP) address from all visitors to our Site. An IP address is a number that is automatically assigned to your computer when you use the Internet. We use IP addresses to help diagnose problems with our server, administer our Site, analyze trends, gather broad demographic information for aggregate use to help us to improve the site, and deliver customized, personalized content. IP addresses are not linked to personally identifiable information.
As with almost all websites, temporary log files are kept which identify some information about our visitors, including the IP addresses of machines that access the site. Our Web logs are not available to the public. These logs allow Site administrators to see how many people visit the Site, how many pages have been accessed, which pages are accessed most frequently, and which links are leading people to the site.
Standard logs (including ours) also track which pages are visited by each IP address. This information is important for us to have because it allows us to catch "denial of service" attacks (for example, individual computers accessing hundreds of thousands of pages per day). We take great care to make sure this information cannot be used to compromise the privacy and security of our visitors.
Use of "Cookies"
Our Site may use "cookies" to enhance your experience while using our Site. Cookies are pieces of information that some Web sites transfer to the computer that is browsing that Web site and are used for record-keeping purposes at many Web sites. Use of cookies makes Web-surfing easier by performing certain functions such as saving your passwords, your personal preferences regarding your use of the particular Web site and to make sure you don't see the same ad repeatedly. The use of cookies is an industry standard.
Your browser is probably set to accept cookies. If you would prefer not to receive cookies, you can alter the configuration of your browser to refuse cookies. If you choose to have your browser refuse cookies, it is possible that some areas of our Site (in particular our Webstore) will not function properly when you view them.
Third Party Providers
OPEN Foundation uses a number of third-party providers to host our website and constituent database, process donations, sell event tickets and merchandise, and manage our communications. We may share information from or about you with these third party providers so that they can perform their services or complete your requests. All shared data is transferred and stored securely, in accordance with the privacy policies of each provider. We endeavor to work with providers with privacy standards that match our own, but in some cases, third-party providers collect more information on you than OPEN Foundation does, and we encourage you to review their privacy policies, which are linked below.
| | |
| --- | --- |
| WordPress – our web site hosting.   | |
| Mollie – our payment gateway, through which credit card transactions are securely processed, and payment information is encrypted and stored for recurring donors. | |
| MailerLite – our mass email service, through which the Email Newsletter, Event/Outreach Volunteer Updates, and Study Recruitment Updates are sent. Your email address and any location information that you provide is used to customize certain updates by region, and is not required. MailerLite tracks opens and clicks using built-in analytics features.  | |
Analytics and Tracking
OPEN Foundation uses Google Analytics (GA), which collects information about your activity, including your IP address. IP anonymization is a requirement of GDPR, with which all of our providers have pledged compliance, but we encourage all of our supporters to learn more about Google Analytics. Google has provided a tool for opting out of Google Analytics that can be installed on all major browsers and, in accordance with GDPR regulations, you may indicate your consent to or denial of the collection of your activity and IP address via the website's cookie consent pop up.
Removal of Identifying Information
If you have previously submitted information to our Site and would like to have your name or contact information removed from the submission, please email info@open-foundation.org. Our public digital archives include several independent collections of information. Some of these archives may display names or contact information without the permission of the author. We are happy to anonymize submissions, though we will need to verify that you are the original submitter. We are also happy to delete your information from our database, in accordance with the "right to be forgotten."
Security
All information provided to OPEN Foundation is transmitted using SSL (Secure Socket Layer) encryption. SSL is a proven coding system that lets your browser automatically encrypt, or scramble, data before you send it to us. We also protect account information by placing it on a secure portion of our Site that is only accessible by certain qualified employees of OPEN Foundation. Unfortunately, no data transmission over the Internet is 100% secure. While we strive to protect your information, we cannot ensure or warrant the security of such information.

It is possible that we retain some personal data in order to comply with our legal or regulatory obligations, as well as to administer our rights (for example, in order to file claims with courts) or for statistical or historic purposes.
When we no longer need to use your personal data, it will be deleted from our systems and records and will be anonymised so that we can no longer identify it.
Other Web Sites
Our Site contains links to other Web sites. Please note that when you click on one of these links, you are entering another Web site for which OPEN Foundation has no responsibility. We encourage you to read the privacy statements on all such sites as their policies may be different than ours.
Donor Privacy Policy
OPEN Foundation respects the privacy of all its donors. We believe in safeguarding personal information and ensuring that donor privacy is protected. Your name, address, and any other personal data you provide will be used only by OPEN Foundation to keep you informed of our activities including our programs, special events, and funding needs.
Information Collected:
Here are the types of donor information that we collect and maintain:
Contact information: name, organization/company (if applicable), complete address, phone number, and email address.

Payment information: credit card number and expiration date, and billing information needed to complete transactions (no credit card numbers are retained by OPEN Foundation).

Gift designation information by program, fund, or event, as provided by donor at time of gift.

Information you have shared, such as general feedback, comments, or questions.

Requests to receive periodic updates via our online e-newsletters or through printed OPEN Foundation publications.
Our website contains links to third-party websites. If you use these links, you will leave our sites. OPEN Foundation is not responsible for the privacy practices or the content of such websites.
Our Commitment to Donor Privacy
OPEN Foundation will not sell, rent, or lease your personal information to other organizations.

Donor information is maintained in a secured database; only authorized personnel have access to this information, and only for appropriate business purposes.

Credit card numbers submitted to process gifts or transactions are not retained by OPEN Foundation. Credit card numbers are retained by our payment processor, Mollie, to process recurring credit card donations (e.g. monthly, quarterly, or yearly donations). However, stored credit card numbers are not readily accessible to OPEN Foundation, and are totally inaccessible to any third parties.

If at any time you choose not to receive OPEN Foundation communications, you may contact us by email at info@open-foundation.org and we will gladly remove your name from our mailing list. To unsubscribe from only certain email communications, there is a link at the bottom of all OPEN Foundation emails that allows you to update your subscription preferences. We encourage you to contact us with any questions or suggestions you may have regarding our Privacy Policy.
Authorized Release of Information
OPEN Foundation may be legally required to disclose information to government bodies in the EU in the case of an audit. OPEN Foundation complies with all applicable legal requirements and standards.
Contacting Us
If you have any questions about this Privacy Policy, the practices of this Site, or your dealings with this Site, you can contact:

OPEN Foundation
Sinderenstraat 6
1107 TN Amsterdam
You can also send an email to info@open-foundation.org
Terms of Use
OPEN Foundation, pursuant to current legislation concerning Personal Data Protection, hereby informs its webpage Users of the Privacy and Data Protection Policy it applies in the processing of personal data which the User willingly provides in order to access www.https://open-foundation.org
In compliance with Article 10 of Law 34/2002 of 11 July, governing the information society and e-commerce, the following data identifying the owner of this webpage is given:
Owner:

OPEN Foundation 

Corporate address: Sinderenstraat 6

Corporate Taxpayer ID Number: EU VATIN: NL818267458B01

Email address: info@open-foundation.org
Providing personal data through our website requires the express acceptance of our Privacy Policy.
In providing the OPEN Foundation with his or her personal data through the Platform's electronic forms, the User expressly consents to OPEN Foudnation being able to process this data in the terms of this Privacy and Data Protection Policy.
The User is obliged to keep the data provided to OPEN Foundation duly updated. The User will be responsible for damages and losses which OPEN Foundation or associated third parties could suffer as a consequence of a lack of veracity, inaccuracy, ineffectiveness and/or inauthenticity of the data supplied.
OPEN Foundation declares its commitment to comply with current law at all times with regards to data protection, specifically Organic Law 15/1999 of 13 December, on Personal Data Protection; Royal Decree 1720/2007 of 21 December, which approves the developing regulations of Organic Law 15/1999; and other applicable law.
The User states his or her express consent for the processing of his or her personal data that will be added to a file owned by OPEN Foundation for the purpose of managing the relationship with the User as well as to keep him or her informed regarding OPEN Foundation news, products, offers and services through any channel, including electronically.
OPEN Foundation has adopted the measures necessary in order to keep the required security level, according to the nature of the personal data processed and the circumstances of the processing, with the aim of avoiding, in the measure possible and always according to the state of the technology, its unauthorized alteration, loss, treatment or access.
The personal data provided will not be transferred to third parties without prior authorization by the owner of this data.
The User may exercise his or her rights of access, correction, cancelation and opposition, in compliance with that established in Organic Law 15/1999 of 13 December, on Personal Data Protection, bearing in mind that the exercise of these rights is extremely personal, for which it will be necessary for the affected party to prove his or her identity. The exercise of these rights must be done in writing and signed by the owner of the data, indicating his or her registered address and attaching a copy of the owner's National Identification Document or other accrediting document, sending this to the OPEN Foundation at the email info@open-foundation.org.
Responsibility of OPEN Foundation
OPEN Foundation is responsible for the information presented in the Platform being reliable at the time of its publication. However, as time passes, new scientific and medical information arises that may cause the information shown on the Platform to lose its validity. Moreover, legal regulations with respect to the use of substances discussed on the Platform vary depending on the different jurisdictions of each country. It is recommended that the User carefully consult the appropriate sources in order to be informed of the current information in scientific, medical and legal matters. The contents of the Platform should not be used and are not intended to be used as a replacement for a personal consultation with doctors and lawyers.
The information offered on the Platform is exclusively for informational use and should not be used to diagnose a disease, medical condition or to prescribe any treatment whatsoever. The information contained on the Platform is not intended to encourage the use of ethnobotanicals. OPEN Foundation hereby warns specifically against the use of ethnobotanical materials without supervision of a professional guide, without adequate monitoring or without adequate personal evaluation with respect to potential damage or risk that their use could cause. OPEN Foundation declines any responsibility whatsoever for damages and losses of any kind that could arise with respect to any accident, injury or damage that could be suffered as a direct or indirect consequence of the use or application of any of the content appearing on the Platform.
OPEN Foundation will not be responsible for cases of interruption of service, connection errors, lack of availability or deficiencies in the internet access service, nor for interruptions in the internet connection or any other error or situation outside the control of OPEN Foundation.
OPEN Foundation is not responsible for security errors which could arise, nor for damages which could be caused to the User's computer system (hardware and software) or to files or documents stored therein, as a consequence of:
The presence of a virus on the User's computer system or mobile terminal which could be used for the connection to the Platform's services and content;

Improper functioning of the browser;

The use of outdated versions of this.
OPEN Foundation will not be responsible for the accuracy or legality of the information and content supplied by other Users.
OPEN Foundation assumes no liability whatsoever arising from linked content which allow the User access through the Platform to provisions and services offered by third parties, provided that these are outside the Platform itself. Therefore, OPEN Foundation is not responsible either for the information contained therein or for any effects which could arise from this information. If any User or third party should observe that such links may be contrary to law, morals or public order, he or she must make this known to us by emailing us at info@open-foundation.org.
Updating and Modification of the Platform
OPEN Foundation reserves the right to modify the Terms of Use and Privacy Policy at any time and without prior notice. The Users must carefully read these Terms of Use by accessing to the Platform. In any case, the acceptance of the Terms of User will be a prior and indispensable step for access to the services and content available through the Platform.
OPEN Foundation likewise reserves the right to carry out, at any time and without need for prior notice, updates, modifications or the deletion of information contained on its Platform, the configuration and presentation of this and the conditions for access, without assuming any responsibility whatsoever for this.
OPEN does not guarantee the non-existence of interruptions or errors in access to the Platform or its content, nor that this will always be updated. Nevertheless, as soon as it has knowledge of these errors, disconnections or lack of updating in the content, OPEN will carry out all the tasks necessary to correct the errors, re-establish communication and update the content, provided there are no reasons why this would be impossible or difficult to execute.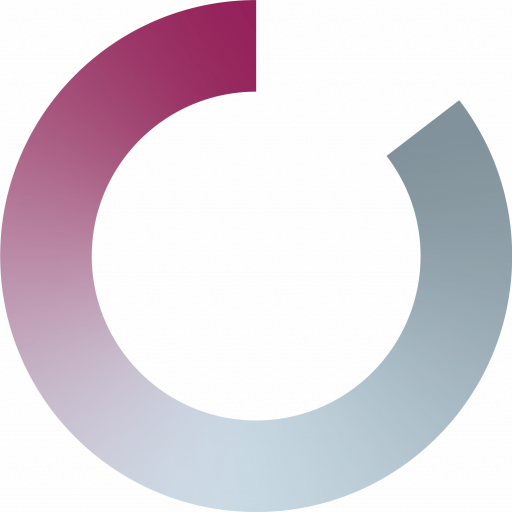 INTERESTED IN PSYCHEDELIC SCIENCE & THERAPIES?
Stay informed about the latest research, news, and updates by subscribing to the OPEN Minded Newsletter. Every two weeks, we'll send you informative and insightful content about exclusive events, opportunities, programmes, and free resources!
By clicking SUBSCRIBE, I confirm to receive emails from the OPEN Foundation and agree with its privacy policy.